Natrona Comes Together Association Breaks Ground on New Playground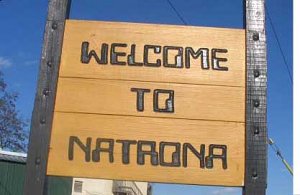 The folks of the Natrona Comes Together Association spearhead progress and improvements of their small community in Harrison Township. The organization secured grant monies to demolish more than 15 dilapidated properties that pose as hazards to District children. It has hosted numerous events, including a National Police Night Out, in hopes of connecting residents to their community.
This Friday, Oct. 3, Dr. Karol Galcik and several elementary students will attend a groundbreaking of a new playground along River Avenue. Among the improvements, according to the association, will be a state-of-the-art children's playground, glass block walls composing a theater space, updated basketball courts, and other amenities. The association also solicited young artists to assist in designing murals and other art in the playground area. The modernized area will serve as a community venue for upcoming events and programs the association plans on hosting.
This has been two years in the making, said Bill Godfrey, president of NCTA. We are so excited to be able to provide this kind of town center for our children and our community.
Activities begin at 10 a.m. with events for children, including storytelling, puppets and balloon sculptors, as well as a luncheon for all who attend. The groundbreaking will begin at 11 a.m.
This article originally published in September 2008.