Return to Headlines
HHS Senior Chosen for Junior Achievement's 18 Under Eighteen Recognition
01/11/2023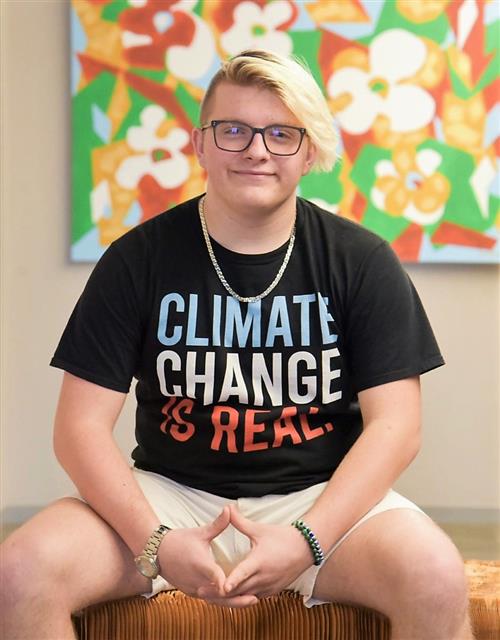 Congratulations to Highlands High School senior Elijah Majocha, who was recently selected as a member of the Junior Achievement's 18 Under Eighteen Class of 2023! The program showcases extraordinary students who are defining their generation through their entrepreneurial spirit, leadership, and service to their communities.
The JA 18 Under Eighteen Class of 2023 features advocates, entrepreneurs, and changemakers ranging in age between 10-18 from a diverse cross section of our region, including areas in Allegheny, Beaver, Cambria, and Washington Counties.
Elijah was nominated and chosen for his efforts in advocating for environmental justice. He will be recognized publicly by the Junior Achievement of Western PA on Feb. 7, 2023 at Acrisure Stadium's UPMC Club.
Additionally, an honorable mention goes out to Highlands freshman Gracie Baker for making it to the final 36!
See below for JA's feature about Elijah:
Elijah Majocha is a 17-year-old student who is a spirited advocate for climate justice. He recently spearheaded development efforts for his school's Growing Minds Education Center, a $36,000 greenhouse used to educate all students K-12 at Highlands School District. The greenhouse teaches students the importance of environmental stewardship and climate justice, environmental-based careers and opportunities, gardening, and sustainability.
Elijah became involved with environmental justice after discovering Allegheny County has an 11.5% poverty rate. He hopes his efforts teach people about where food comes from and encourage people to grow their food. In turn, the Growing Minds Education Center gives starter plants to participants to plant and enable this mission.
Elijah has become involved in politics, campaigning for politicians who prioritize sustainability and environmentalism. He recently worked on Pennsylvania State Senator Lindsay Williams' reelection campaign. Elijah hopes his work promoting environmental justice will make the world a better, safer place and inspire others to join the fight for climate action.