Return to Headlines
Announcing the CAST of The Addams Family!
11/23/2022
"It's family first and family last and family by and by."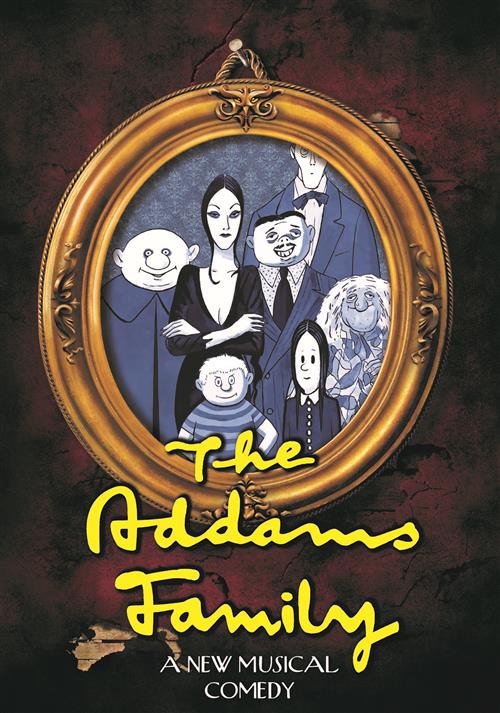 A sincere congratulations and round of applause to every student that had the courage and motivation to audition for this year's musical production! We are beyond honored and excited to celebrate the 36th consecutive musical at Highlands High School! It is very surreal how quickly each musical season seems to soar by all of us.
The judges were extremely pleased with everyone's level of professionalism and enthusiasm, especially since we've returned to a sense of "normalcy". In-person auditions incorporating live singing, choreography, and acting were all reinstated in a safe manner.
Thank you, HHS Cast of 2023, for showcasing your passion, dedication, and musical talent. The caliber of music, theming and theatrical "musical magic" this show requires is going to be life-changing and memorable for you as well as our district and community!
This production marks my 13th year as your HHS Musical Director. It is extremely gratifying to have had the opportunity to spark such an interest in musical theater with so many talented teenagers! To the HHS Cast and Graduating Class of 2023, thank you for the lifetime of memories we are about to create. Each of you are a blessing, and our district and community will continue to love and support you all. It is an honor and a privilege to have the opportunity to be a part of your music education experience. I wish you all the best of luck in all your future endeavors during the musical season and thank you for being "golden stars"!
Please save the dates for these upcoming events!
Our 11th Annual HHS Musical Alumni and Cast Cabaret Concert is scheduled for Saturday, February 4, 2023.
The Addams Family: School Edition is scheduled for March 31, April 1 and 2, 2023!
Happy Thanksgiving and **snap**snap**,
Mr. Michael Zeiler
About the show:
THE ADDAMS FAMILY, a comical feast that embraces the wackiness in every family, features an original story and it's every father's nightmare: Wednesday Addams, the ultimate princess of darkness, has grown up and fallen in love with a sweet, smart young man from a respectable family–a man her parents have never met. And if that wasn't upsetting enough, Wednesday confides in her father and begs him not to tell her mother. Now, Gomez Addams must do something he's never done before–keep a secret from his beloved wife, Morticia. Everything will change for the whole family on the fateful night they host a dinner for Wednesday's "normal" boyfriend and his parents. THE ADDAMS FAMILY School Edition has been adapted from the original Off-Broadway Production.