Return to Headlines
What Time is It? Time to Reveal This Year's HS Musical!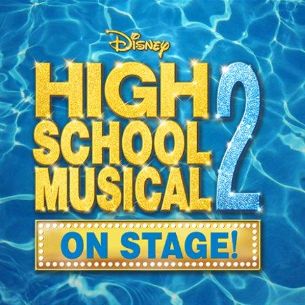 "WHAT TIME IS IT?!?!"
It's officially time to reveal this year's Highlands High School Musical Production!
In honor of celebrating the 35th Consecutive Musical at HHS, we are very thrilled and hyped to announce that Disney's High School Musical 2: On Stage! will premier March 25–27, 2022!
"Once in a lifetime means there's no second chance. So I believe that you and me should grab it while we can." Ten years ago, the 25th Musical at Highlands was the original Disney's High School Musical: On Stage! and we cannot contain our excitement any longer of bringing this sequel to life! "We're stronger this time, been there for each other, everything's just right!"
The musical selection was different this year, as we turned the selection process into a Project-Based Learning Assignment for our high school students. As a final project before school ended for the summer, music students in my Honors Choir, Broadway & Beyond, and Music & Magic classes were charged with the responsibility of selecting, presenting and then persuading a strong, convincing argument to me about why a specific show should be produced for next school year 2022.
"They say that you should follow and chase down what you dream!"
The five major criteria for the project-based learning assignment were:
Students had to research and summarize a musical that has not been one of the musicals from the past 34 years of HHS musical history.

The musical must be a family friendly, kid welcoming show (Mamma Mia was PG-13 and Hunchback was PG).

Must require a cast of 50+ students or more, with multiple lead/supporting lead opportunities for dialogue and singing.

A lower budget musical needed to be considered when thinking of costuming, set design, pit orchestra etc.

This show should be a wonderful showcase for the 35

th

Anniversary of HHS Musical Productions.
Students were expected to create a slideshow presentation, consisting of 12 different slides with very specific musical concepts and designs to research. These 12 slides became realistic factors and arguments for selecting and producing a musical.
"Together we will celebrate, oh every day!" Here's to another fun-filled year as we celebrate the magic of musical theater and honor the 35th musical year in our golden history!
Happy 35th,
Mr. Michael Zeiler, Musical Director