Return to Headlines
HHS Senior Update: Awards, Parade & Graduation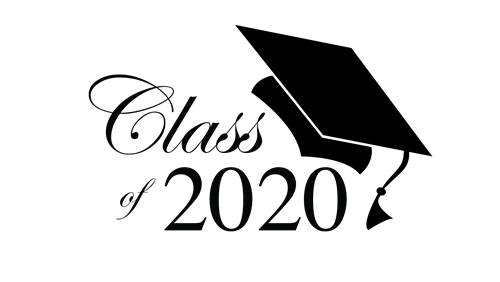 SENIOR AWARDS & PARADE
A pre-recorded Senior Awards Presentation will be posted online at noon on Friday, June 5. Families may access that presentation at their leisure.
The traditional Senior "Chalk the Walk" has been rescheduled for Friday, June 5 at 4:00pm. Bring your chalk and leave your mark!
A Senior Parade will be held on Friday, June 5 - our originally scheduled graduation date. Seniors are asked to meet in the student parking lot of HHS at 5:30pm for a brief few words, with the parade beginning promptly at 6:00pm. Click on this link for the complete details and the parade route. The Highlands Community is encouraged to position themselves safely along the parade route to view and cheer on the Class of 2020! Seniors are encouraged to wear their graduation cap with a Highlands t-shirt.
GRADUATION UPDATE
Allegheny County moves to the code green phase of the Pennsylvania state COVID 19 reopening plan on June 5. As part of that plan, gatherings of under 250 people are now possible with social distancing guidelines followed. With that in mind, and as previously shared, graduation remains scheduled for Wednesday, July 1, 2020.
Update 6/5/2020:
Highlands realizes the importance of recognizing this remarkable Class of 2020. In doing so, the school district is currently working with seniors, parents and staff members to plan for an in-person graduation on that date. Although this ceremony will not be a traditional one, we are working to accommodate the wishes of our senior class as best we can under the current guidelines released by the Pennsylvania Department of Education and the CDC over this past week. Further details will continue to be shared as quickly as they become available.