Return to Headlines
Highlands Welcomes Dr. Stanley B. Whiteman III as Elementary Principal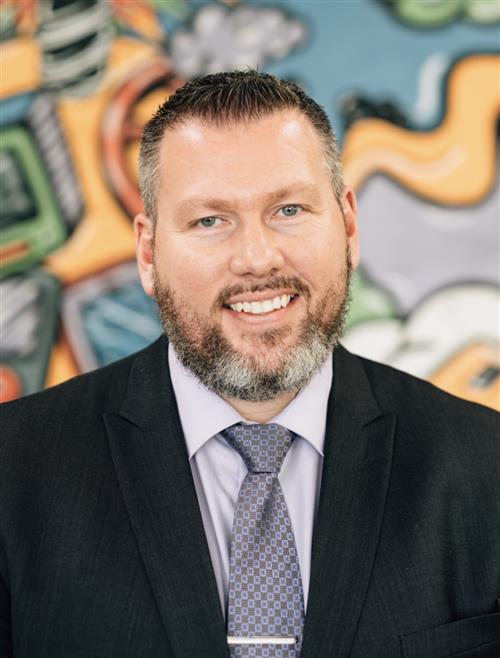 Highlands School District officially welcomes Dr. Stanley B. Whiteman III as the new principal of Highlands Elementary School on Monday, February 3, 2020. Prior to joining the Highlands family, Dr. Whiteman was the Director of Innovation, Instructional Technology, Facilities and LEA for the Duquesne City School District.
"I am extremely excited to begin my career at Highlands," said Dr. Whiteman. "I am an energetic leader who will make decisions grounded in the best interest of kids. I am passionate about STEAM and Maker Learning and I will work diligently to ensure that students gain these experiences in my school."
Dr. Whiteman has been successfully involved in the education field for nearly 20 years as a teacher, a coach, administrator and mentor. A graduate of Indiana University of Pennsylvania with a Bachelor's Degree in Health & Physical Education, he earned his Master's Degree and Principal's Certificate from California University of Pennsylvania and his Doctorate of Education from the University of Pittsburgh.
Dr. Whiteman began his career at Duquesne City SD as a health and physical education teacher, athletic director and middle school football coach. He began his transition from the classroom to an administrative role in 2012 by serving as a co-director of the Student Services Department and then as the assistant to the superintendent, responsible for district transportation, curricular programming, professional development and district-wide data.
From 2014-2017, Dr. Whiteman served as the assistant principal and associate principal of Duquesne's elementary school. During this time, his responsibilities encompassed processing student discipline, evaluating teachers, assisting with the implementation of a 1:1 initiative and providing professional development in a number of areas. Beginning in July 2018, he assumed the role of director of curriculum, instruction, assessment, technology and LEA.
Dr. Whiteman's impressive accomplishments also include many awards and competencies, including the California University of Pennsylvania Under 40 Alumni Award, The Incline's Under 40 Educator Making a Difference in Pittsburgh, Apple Teacher Certification, Google Certified Educator, Luma Institute Certification and a Common Sense Media Digital Citizen.
Born and raised in Plum Borough, Dr. Whiteman currently lives in Allison Park with his wife of 16 years, Karen, and sons Blake (12), Bradyn (12) and Brett (9). They enjoy family trips to Disney World and spending time together. Dr. Whiteman is also an assistant coach for his three sons' ice hockey team, Steel City Renegades.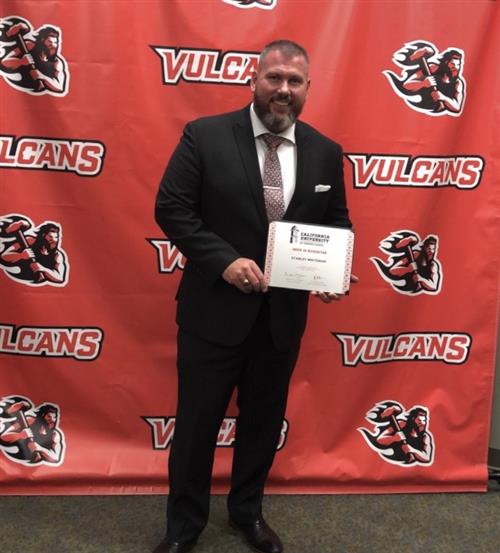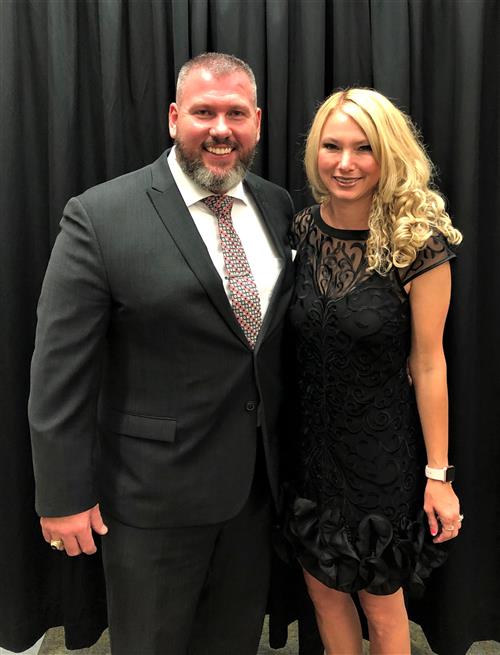 Welcome to Highlands, Dr. Stanley Whiteman!