Return to Headlines
Highlands Welcomes New Team for Student Services Department
Highlands School District is excited to welcome three new central office administrators to the recently restructured department of Student Services. Student Services now includes: Special Education, School Counseling, School Social Work, School Nursing, School Psychology and School Mental Health Services.
Please welcome and get to know Dr. Robert Isherwood & Dr. Anne Rose, Co-Directors of Student Services; and Ms. Micalla Mikus, School Psychologist.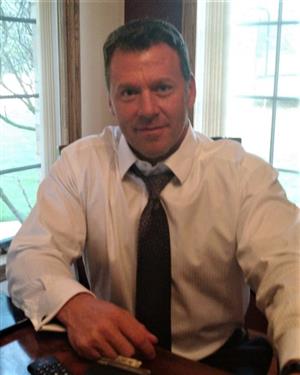 No stranger to Highlands, Dr. Robert Isherwood began his career in education as a special education teacher here about 30 years ago. He now serves Highlands as the new Co-Director of Student Services for the district along with Dr. Anne Rose.
Dr. Isherwood earned his undergraduate degrees in special education and elementary education from Slippery Rock University. He has a M.Ed. in Special Education from the University of Pittsburgh and a Doctorate in Educational Administration and Policy Study from the University of Pittsburgh with a Superintendent's Letter of Eligibility. He also has elementary and secondary principal certifications.
Dr. Isherwood was an elementary principal for both Leechburg and Plum school districts, and he is currently an Associate Professor and Graduate Programs Coordinator at Slippery Rock University. He has worked in over 100 school districts across the United States and the US Virgin Islands, providing teacher training about special education compliance and inclusive practices/co-teaching. He is a partner in Keystone Educational Consulting Group, Keysource Educational Staffing, and KeySolutions LLC, which provides support personnel to schools, administrative services and teacher and paraeducator training on issues related to special education.
Dr. Isherwood's honors include the United Way Red Apple Teaching Award and co-authoring a book, Strategic Co-teaching in Your School: Using the Co-Design Model by Brooke's Publishing.
The goals for the Highlands Student Services Department include providing the appropriate services and programs for the district's children with special needs as well as running a compliant special education program in a fiscally prudent manner.
"Dr. Rose and I are excited to be working in the school district…I would like nothing more than to help make a positive contribution to a school system that gave me many professional opportunities and a chance to have a meaningful and impactful career as an educator," said Isherwood.
Dr. Isherwood's family includes wife Kelly and a 16-year old daughter, Teddi.
---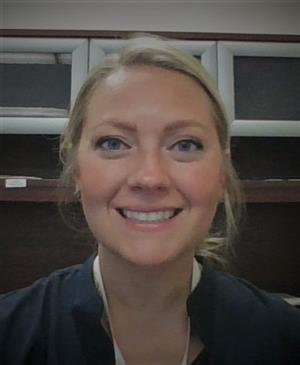 Dr. Anne Rose is the Co-Director of Student Services along with Dr. Isherwood. A former special education teacher at Upper St. Clair SD, Dr. Rose also held positions as the Co-Director of Special Education at Mars Area SD and the Director of Special Education at Allegheny Clarion Valley SD.
Dr. Rose earned her B.S. in Psychology from Geneva College, her MAT in Elementary Education & Special Education from Chatham University and her Doctorate in Special Education School Leadership from the University of Pittsburgh.
Dr. Rose & Dr. Isherwood will oversee student services, coordinate special education programming and ensure compliance, and supervise special education teachers, school counselors, and nurses. They will support building principals in matters relating to special education, advocate for student success, and ensure department fiscal responsibility. They plan to support teachers and staff in order to foster student success as well as offer support to parents of students with disabilities.
In her spare time, Dr. Rose enjoys spending time outdoors, exploring new restaurants, and murder mysteries.
---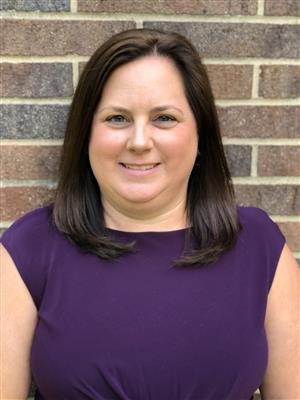 Ms. Micalla Mikus began employment with Highlands in February of 2019 as the district's School Psychologist, replacing Dr. Jodi Porter.
Prior to coming to Highlands, Ms. Mikus was a School Psychologist at Woodland Hills SD for six years. Most recently, Ms. Mikus spent the last 10 years as a School Psychologist at the Allegheny Intermediate Unit 3 (AIU3), where she worked with schools throughout Allegheny County, including the AIU3 Special Education Schools / Programs.
Ms. Mikus earned her B.S. in Psychology, MSEd in School Psychology and her CAGS in School Psychology from Duquesne University.
As the district's psychologist, Ms. Mikus' primary responsibilities include special education and gifted student evaluations, supporting the faculty with student behavior consultation, and working with the Student Assistance Program (SAP) and the Multi-Tiered System of Support (MTSS) teams.
In her free time, Ms. Mikus enjoys traveling and summer activities such as boating and stand-up paddleboarding.
---
Please give a warm welcome to our new Student Services team and check out their department page for additional information!