Return to Headlines
Superintendent's Welcome Message for the 2019-20 School Year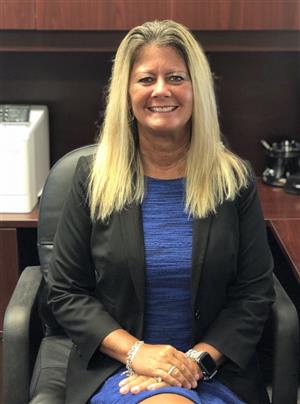 Dear Highlands Families,
Welcome to the 2019-2020 school year!
I am so excited to begin this year as the Superintendent of Highlands School District! I want to thank the school board, administration, faculty, staff, students, parents and community members for your support throughout my first year at Highlands. Last year, we faced many changes, challenges and new beginnings that I believe will only move our district forward in a positive direction.
There are several new members joining our Highlands Team this school year. Please make sure to stop and introduce yourself when given the opportunity. We welcome the following people to the district: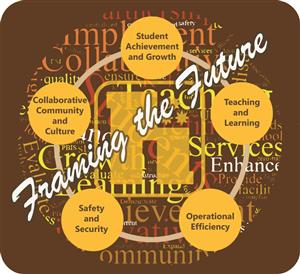 Over the summer, the Highlands administration and school board directors established district goals for the next 5 years, themed "Framing the Future". The ultimate goal is for every Highlands student to gain the knowledge and skills needed in order to be successful after high school graduation. Our students will be equipped with the necessary skills required to be successful in any chosen career path. To accomplish this, we will continue to utilize the Understanding by Design Framework for teaching in order to enhance the district's curriculum, instruction and assessment. We plan to improve the Multi-Tiered Supports System (MTSS) Framework for students in grades K-8 who need remediation or enrichment in English, language arts and/or math. We will also utilize the MTSS Framework to provide additional supports for students experiencing emotional or behavioral difficulties. Principals will be instructional leaders, increasing their presence in the classrooms and providing the necessary resources and tools for our teachers. In turn, teachers will provide rigorous and meaningful instruction to our students.
Another significant goal for the Highlands School District this year is to increase student attendance. We need everyone's help with this, especially parents/guardians. It is crucial that your children attend school on a regular basis to receive the best education possible. If students do not come to school, then we can't educate them, and they won't learn. Parents and guardians, please help us accomplish this goal!
Communication is the key to any successful relationship. To continue building the home/school relationship, we must communicate with one another. This is an expectation for all Highlands School District employees, including myself. This school year, I am excited to implement Superintendent Coffee Talks, the Superintendent's Student Cabinets and the Superintendent's Parent Cabinet. The Coffee Talks will take place in every building each 9 weeks. Parents will have the opportunity to come and have conversations with me about the positive things happening in the building and things that may need reviewed. The Superintendent's Student Cabinet meetings will involve a core group of students from each building with a similar format. Finally, the Superintendent's Parent Cabinet will involve parent representatives from each building and discussions about district-wide issues and the good things happening across the district.
Finally, fiscal responsibility will remain a top priority as we move into the 2019-2020 school year. It is my duty to make decisions in the best interest of our students while being fiscally responsible. Every decision I make will be based on what I believe is best for our students, and I will never waver from that. The students are at the heart of everything we do. Let's continue to work together as a team for the betterment of our students and the Highlands School District.
I wish you all a very positive start to a successful school year!
Warm Regards,
Monique Mawhinney, Ed.D.
Superintendent, Highlands School District