Return to Headlines
Highlands Mourns Loss of High School Senior
Highlands School District mourns the loss of Highlands High School senior Elijah "Eli" D. Bussotti, who died on October 21, 2018 from injuries sustained in a vehicle accident. The Highlands School District administrators, school board, faculty and staff extend their deepest sympathies to Eli's family and friends.
A memorial celebration of Eli's life will take place at Duster Funeral Home, Inc. 347 E 10th Ave, Tarentum, 724-224-1526, on Thursday, October 25, 2018 from 1:00pm-8:00pm. At 1:00pm, Rev. Fr. Wesley M. Mash will conduct a Panachida Service for Eli and at 6:00pm the Highlands High School Honors Choir will be performing selected songs in his honor. Following the choir performance, the family is asking for any friends and family who would like to share stories or memories of Eli to please do so. In lieu of flowers, the family suggest that contributions in Eli's name be made to the Center for Organ Recovery and Education: 204 Sigma Dr, Pittsburgh, PA 15238.
Obituary information follows.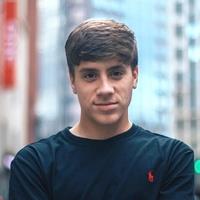 Elijah "Eli" D. Bussotti, 17 of Tarentum, seen by all as the brightest light in the room, was taken from us on Sunday, October 21st, 2018 at 6:32am at Allegheny General Hospital from injuries resulting from an automobile accident. A senior at Highlands High School in Natrona Heights, Eli was the kid in town always seen with his friends. When he wasn't with his friends, he was at his job that he loved at Harbison's Nursery in Natrona Heights. Eli's interests include basketball, fishing, art, shoes, hanging out with his friends and his girlfriend, XBox, watching and making videos, juggling, jaxs, checkers, goofing off, and being the life of the party.
Eli was a blessing to all of those around him; his spirit was like no other: compassionate, kind, loving, wise, mischievous, and full of charm, wit, and humor. Eli's greatest interest were the people around him—Whether it was his "brothers" and his friends whom he loved so deeply, his girlfriend whom he set a precedent of respect to, or his family whom he demonstrated the utmost loyalty to, Eli's interactions with others was truly his life's purpose. He navigated his relationships with a patient, gentle, graceful nature. Eli has taught us so many life lessons about love: how to give and receive, how to love without boundaries, how to embrace what you love to the fullest, and how to let go of what no longer serves you.
Eli had a child-like wonder that was contagious and sets a beautiful example of how to be present in the moment and live life to the fullest. He was a selfless soul, and even in his final moments with us, he was able to continue to provide love and life to others though organ donation. Through his passing, we are seeing the community and our children come together and execute values of kindness and compassion that were the core of who this young man truly was. We as his surviving family and friends should be honored to have him as a model of how to joyfully walk through life and accept the hands of all others to join that walk with us.
Surviving family members include his sister, Ava Bussotti, 13 of Tarentum, his father, David Bussotti of Tarentum, his mother, Joy B. Krumenacker and her life partner Michael Mariani of Brackenridge. His beloved dogs, Cruz, Hondo, Luna, and Sophie and dragon Mojo. His grandparents: Mark and Barbara Krumenacker of Natrona Heights, Gail and Jan Bosak of Cheswick, Gene Bussotti of Las Vegas, NV, and Diane Mariani of Pittsburgh. Paternal Uncle and Aunt Gene and Carla Bussotti of Tarentum and maternal uncle, Brandon Krumenacker of Tarentum, and Megan Mariani and Jeff Bailey of Gibsonia and cousins Jacob and Audrey. Extended surviving family members include his girlfriend, Kaliah Pratt of Brackenridge, Samantha and Skylar Sacco of Tarentum, and Addie Rose, Alister, and Adian Evans of Natrona Heights. Eli was preceded in death by his maternal great grandparents, Mary and Andy Pohan of Tarentum and paternal great grandparents Geno and Katherine Bussotti of New Kensington.
Related Valley News Dispatch Article: