Primary /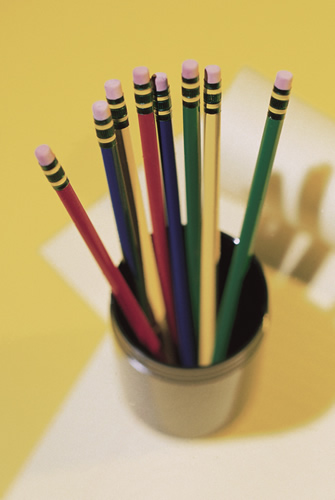 Elementary Schools

Report Cards are distributed every 9 weeks.
Report Card issue dates are listed in
the district's Activities Calendar.
For courses in which students earn letter grades, the following grading scale will be used:
A - Excellent 90-100%
B - Above Average 80-89%
C - Average 70-79%
D - Below Average 60-69%
F - Failure Below 60%
An F grade indicates that the student has not attained a satisfactory level of achievement and progress. When a student receives an F grade, parents should contact the school to arrange a conference with the teacher to discuss the student 's grade.
A developmental grading system is also used in some areas:

B - Beginning Skill Level
D - Developing Skill Level
S - Secure Skill Level
Highlands regularly schedules standardized testing programs as directed by the state. Throughout the year parents of elementary students are given specific information on the type of test that will be given, the dates of the testing, and resulting test scores by means of notices, letters and calendar publication.
Retention

A student may be retained in any grade. The procedure for recommending retention shall be by a conference with the student's parents/guardians and representatives from the School/District Team.